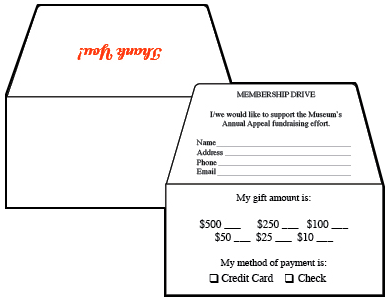 Remittance Envelopes
Remittance envelopes have a large flap that can be printed on. Generally, they are used for coupons, donations, credit information, applications, statements, etc.




The most common sizes for Remittance envelopes.
Most of these sizes are readily available, but some of the less common sizes may need to be special ordered.
TYPE

SIZE

Suggested Enclosure

(varies according to
insert thickness)

6 1/4

3.5x6

3.35x5.75

6 1/2

3.5x6.25

3.25x6

6 3/4

3.625x6.5

3.375x6.25

9

3.875x8.875

3.625x8.625